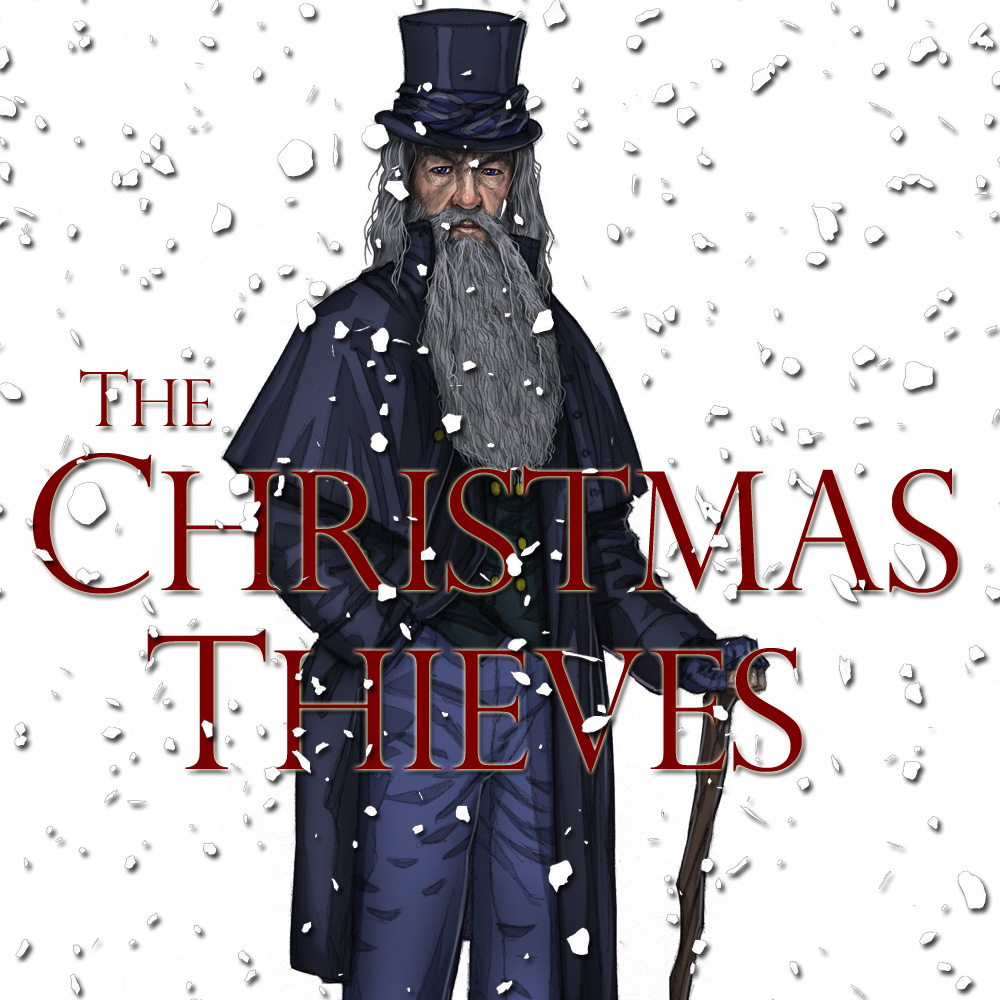 This is the final part of The Christmas Thieves.
If you would like to own the audiobook it is available on Bandcamp, along with the other audio books in the New Century Multiverse
https://newcentury.bandcamp.com/
If you would like to read the novella you can purchase it in paperback or on Kindle from Amazon
 https://www.amazon.com/Christmas-Thieves-New-Century-Book-ebook/dp/B077K6NZQM/ref=tmm_kin_swatch_0?_encoding=UTF8&qid=&sr=
Cast
Ambrosius Baltus and The Nag performed by Spencer Leeb
Merlene and the Short Fellow performed by Alexander Shaw
Mystery Duart Females performed by Laureta Sela
Lady in Carriage and Freda performed by Theo Leigh
The Slender Woman performed by Sharon Shaw
The Big Man performed by Matt Wardle
The Black Shuck performed by James Batchelor
Clarence performed by Matt Ramsey
And Little Em performed by Lyra Shaw
Music by Kevin MacLeod of Incompetech.com
Overture specially composed for The Christmas Thieves by Gil Haim Steinberg
Warmth of Winter composed by Ross Bugden
Many soundscapes by Tabletop Audio
All artwork by Antonio Torresan.
And a Huge thank you to our special patrons this month
Joel Robinson, Abel Savard, Muthsarah, Duran Barnett, Tom Painter, Finbar Nicholl, Jamas Enright, Marc Lucksch, Dan Mayer, Joe Crow, Chris Finik, Toby Jungius, Dave Hickman, Aaron Lacluyze, David Garcia Abril, Ciaran Dachtler, and Lorraine Chisholm.
And the New Century Multiverse will return to the beginning in 2018 with a brand new novelette introduction to the whole saga named Let Them Go, followed by the long-awaited return of SteamHeart.